Been doing a lot of stuff lately with spray paint but I have not had the chance to let loose on my own piece. It has been a loooooooong time since I actually did a piece. I have quite a supply of paint built up from the jobs I have been doing so I ventured out to Mad Dog Liquor in Tulsa, OK. Jackie owns the liquor store and bar next door and is nice enough to let us paint on her walls.
Today was hot and I got my first chance to use some new stuff called "Fresh Paint" on an actual piece. The brand is owned and operated by the people at Oink Art Limited. The stuff is great, a nice smooth finish and covers well. The yellow leaves a bit to be desired, but not everything can stack up to Rusto Sunburst Yellow. The stuff is $2.95 a can with no minimum order and $10 flat shipping on spraypaint orders. You can't beat the price, and the product holds its own against the other spray cans out there. They have limited colors right now, but they are suppose to have more sometime before the end of the year. They are good peeps over at Oink Art also, so show some support if you get the chance.
Please excuse the piece itself, it has been a minute since I have done one.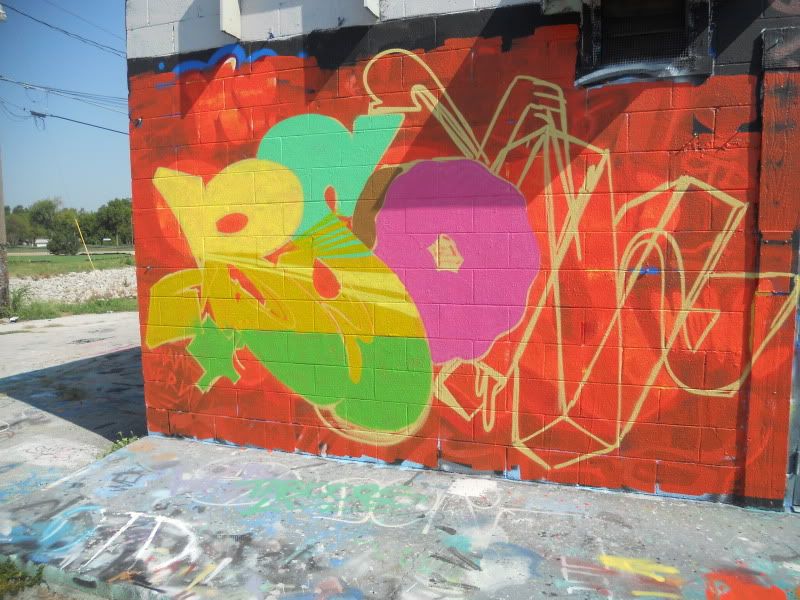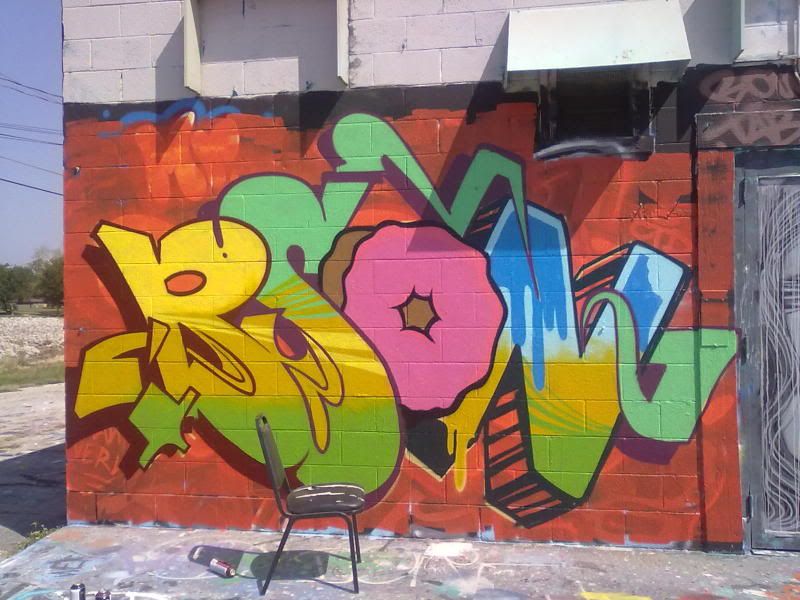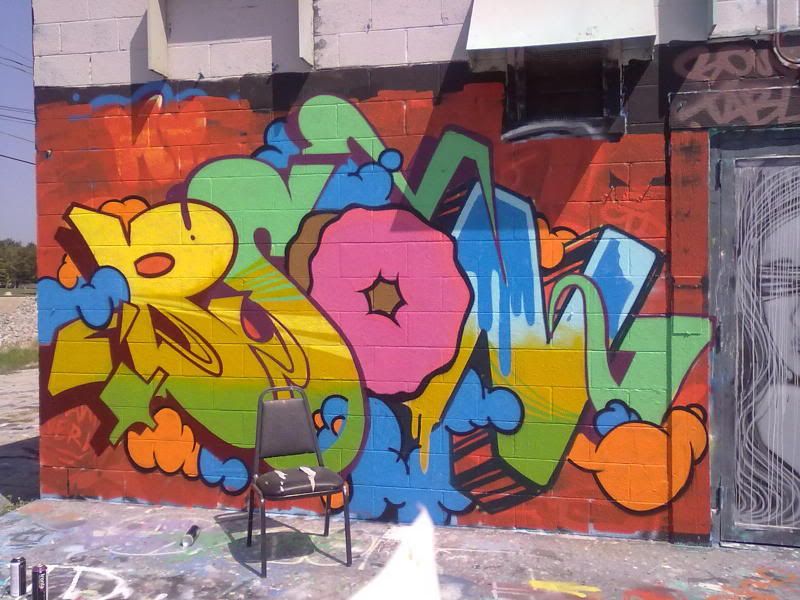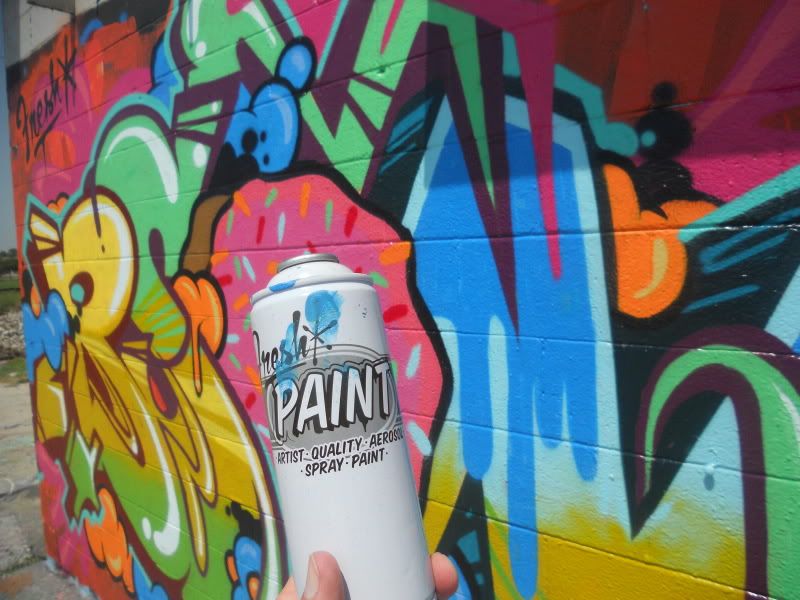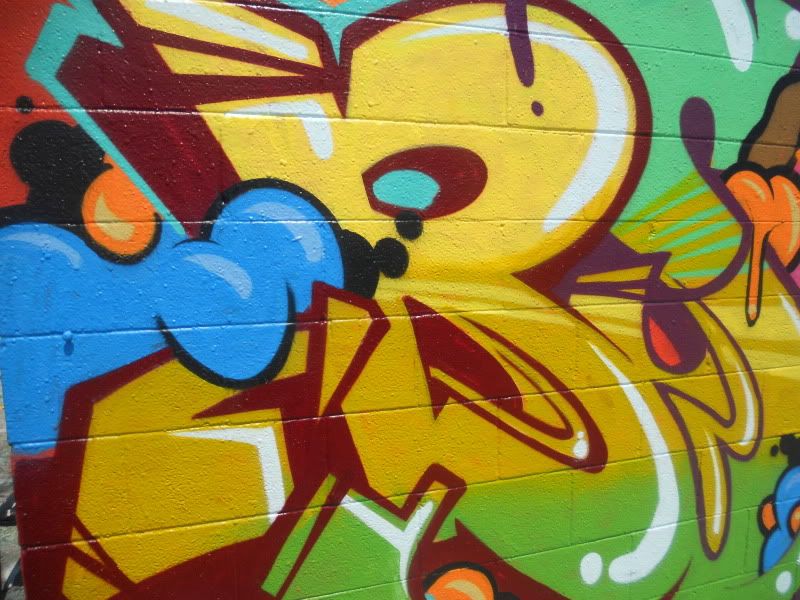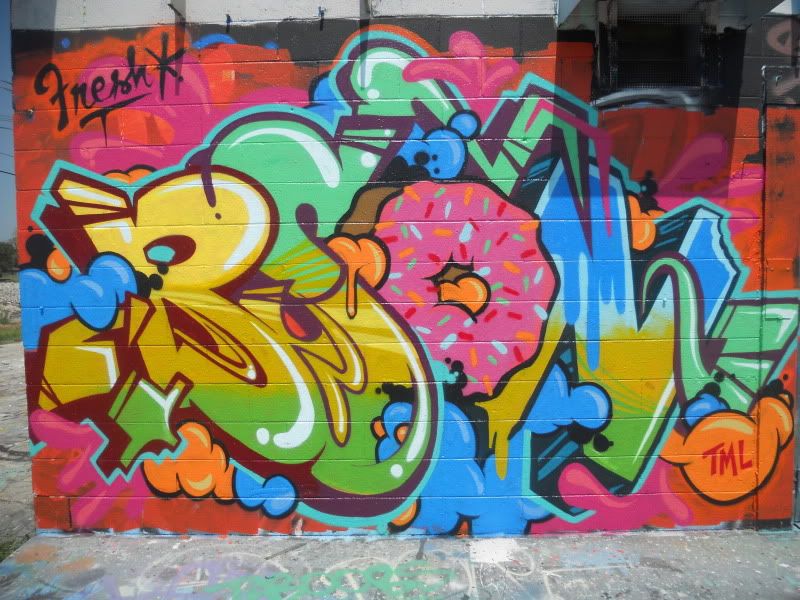 and some fine art with some of the Fresh Paint…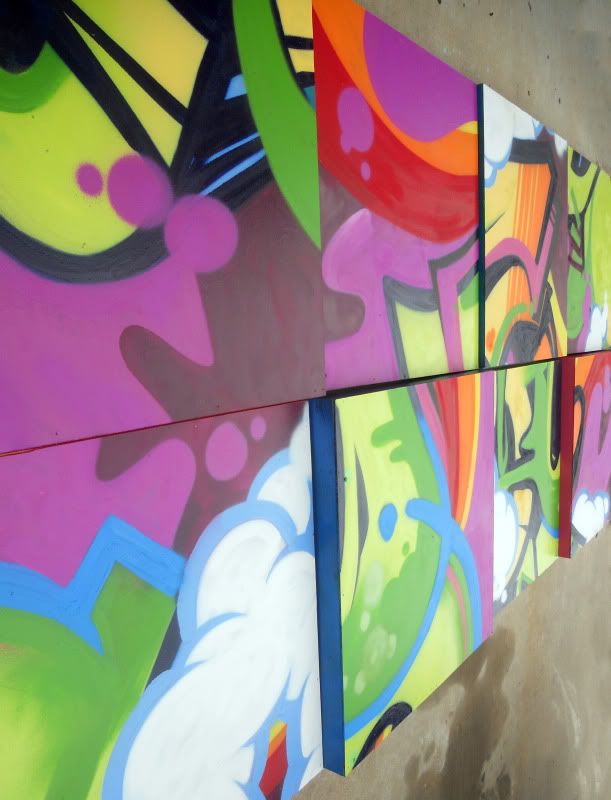 Tags: BSON, Fresh Paint, Graff, graffiti, Jake Beeson, Oink Art Limited, oinkartltd.com, old school
Trackback from your site.