My studio is still a mess so I have been drawing some while sitting around in the house. I usually do not draw, I sketch paintings out and then paint them.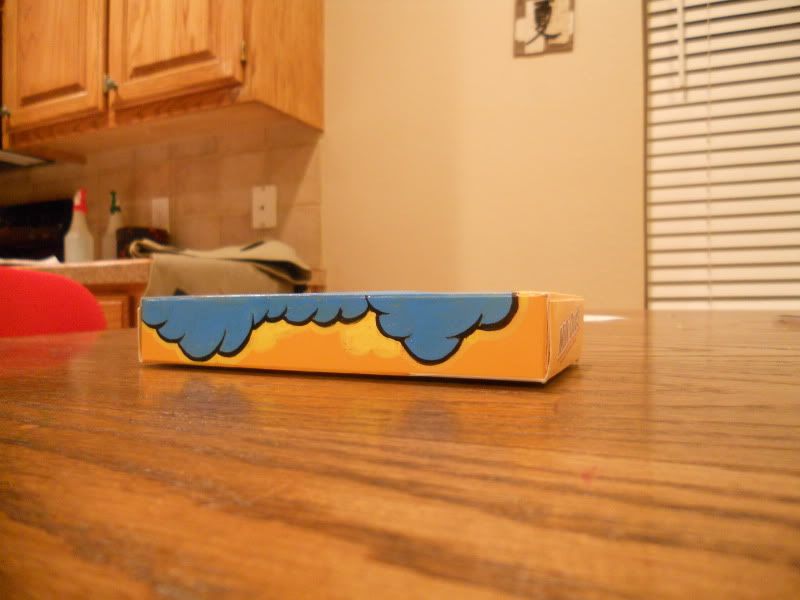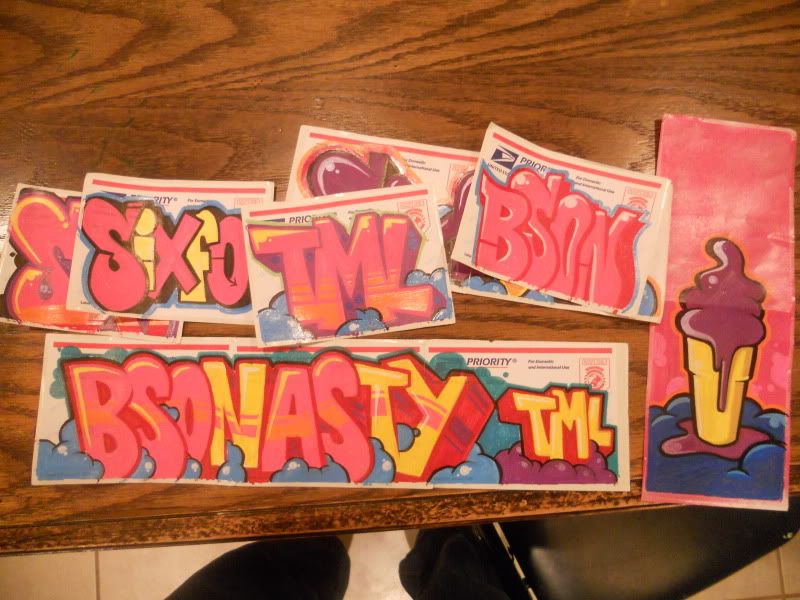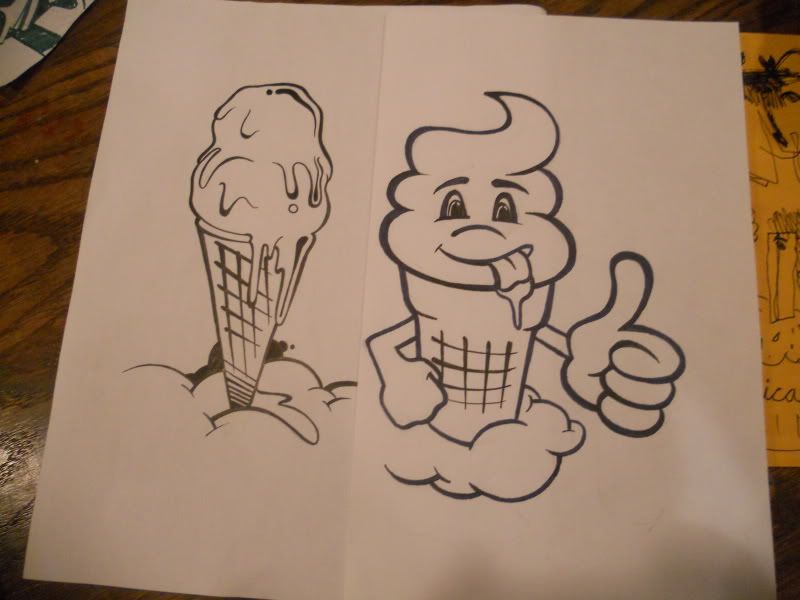 Micah is already decorating letters, check out the monster teeth on her "C"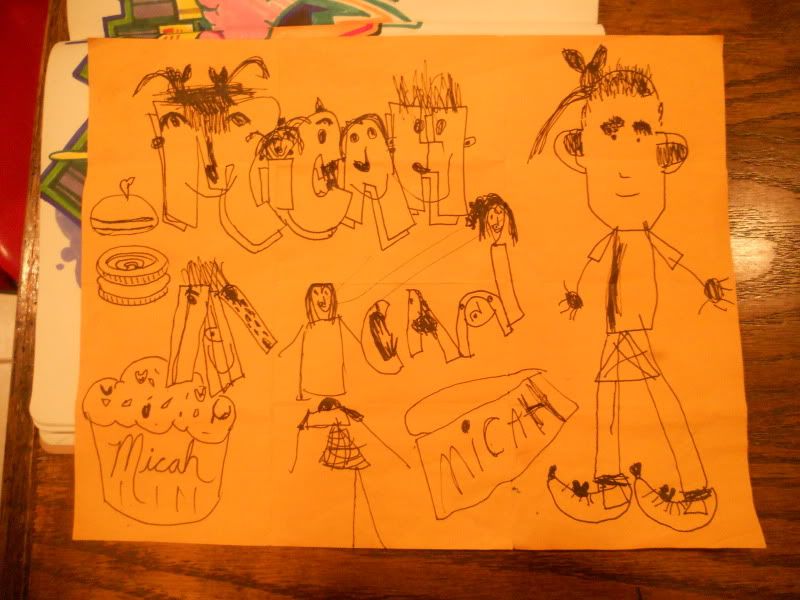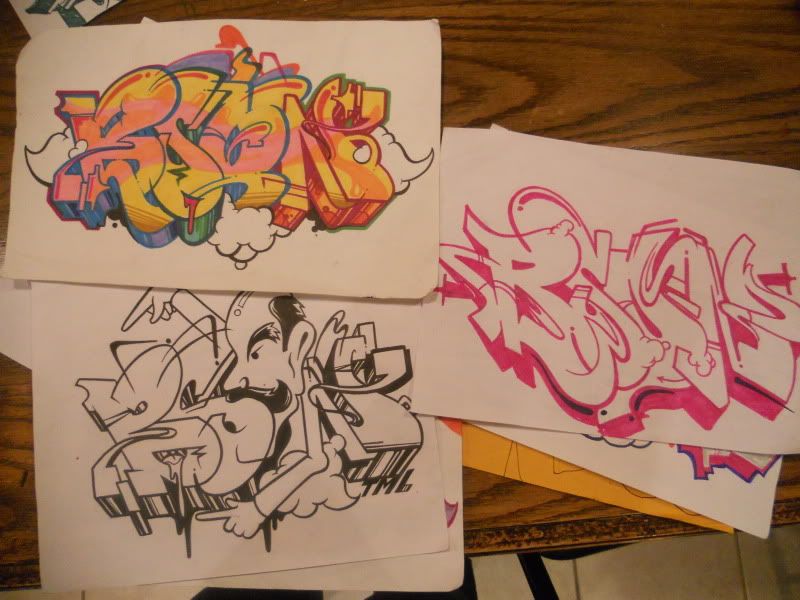 Tags: Art, BSON, Graff, graffiti, TML, tulsa
Trackback from your site.