That's right, exactly what the title suggests… FREE ART. Every month I will be giving away an original piece of artwork here on IWishThatItRain.Com-absolutely no strings attached. You do not have to like me, follow me or even pay me. I am even covering shipping to the Contiguous United States. I would be happy to ship elsewhere, but would have to ask for some compensation. I am, after all, a working artist.
Simply enter your name and email here for a chance to own this months art.
[contact-form-7 id="2528" title="Free Art"]
For February's piece I am showing off my shoe fetish a bit. This is a piece I painted in 2010, and is still a piece I really enjoy seeing. It is approximately 14″ by 22″ and is acrylic on wood.
How?
Simply use the contact form above or send an email with your name and the words "Free Art" in the subject or message to yo@iwishthatitwouldrain.com. At the end of the month, there will be a random drawing. If your name is drawn, you win! I will then send you an email asking for details on how you would like to obtain your new piece of art!
Emails for this piece will be accepted up to 11:59pm CST on February 29th. I will draw the name and the winner will be announced within the next day.
Why?
I want to promote the ownership of original artwork and give everyone who wants an opportunity to posses art of their own.
This is open to anybody and everybody so tell your friends and post this link in your blogs, facebooks, twitters, whatever.
If you want to know more about whose art this is you can go to jakebeeson.com for more info about myself. Or just send me an email and ask: info@jakebeeson.com

January
Big ups to Joshua in Wichita, KS for signing up and winning the free art for the first month of the New Year. A 17″ by 33″ spray paint on wood piece. It is from a short series of paintings I did late last year.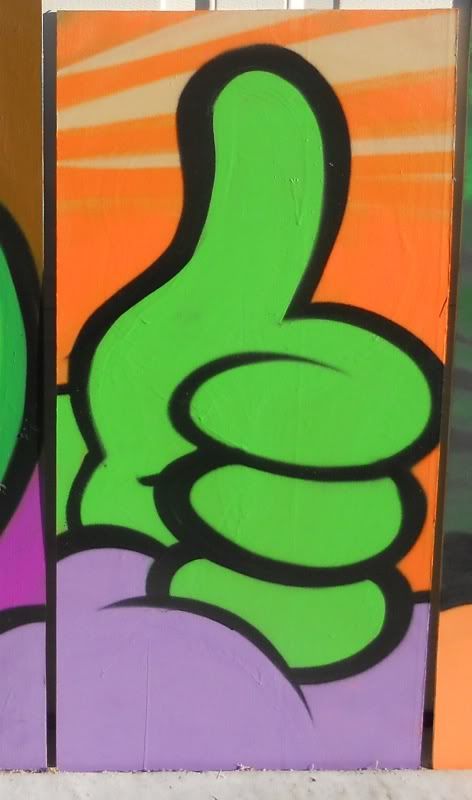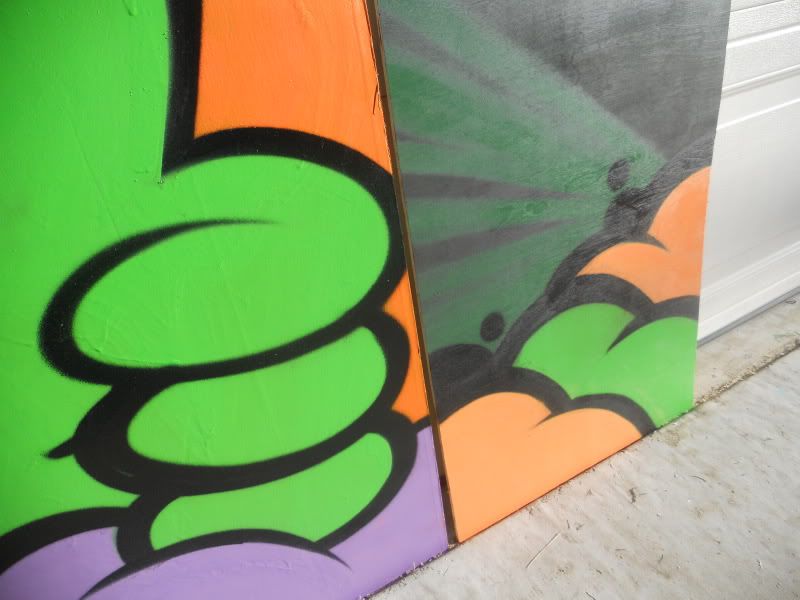 Some of the rest of the series

December
A big Thanks to Alisha from Houston, TX for signing up and winning the Monster painting from December free art!! Congrats!She won one of the pieces from my Monster series. We all have a litte bit of a monster in us, right? An original 15″ by 16″ acrylic on wood, framed and ready to hang.

NOVEMBER
Thanks to Toeknee for signing up for Free Art and winning the Superman piece for November! I stuck with the Super Hero theme and offered up the only piece I had left from my "Heroes Have Vices" series. It is 17″ by 30″ on plywood. I hope Tony enjoys his new artwork!



OCTOBER
Congratulations to Jeff Kulwin of Chicago, Il for winning the free art for the month of October. A 24″ wide by 42″ tall, spray paint on wood, portrait of one of my (and I am sure yours, too) all time favorite super heroes… Batman.